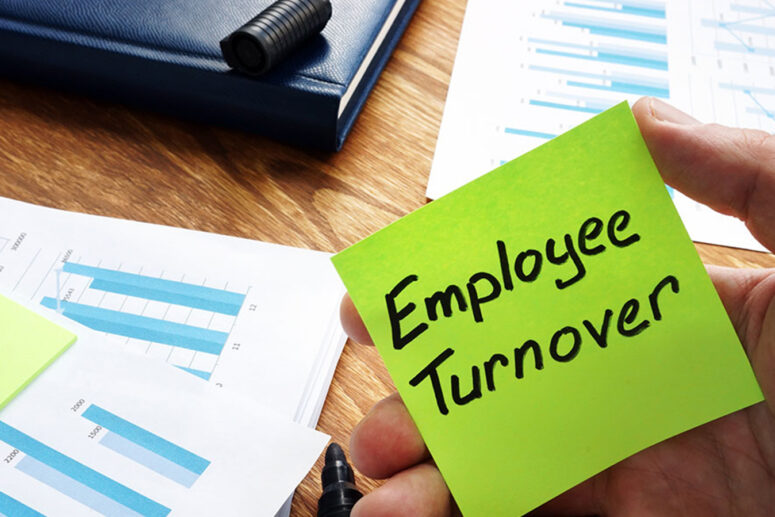 A bad hire can be the most expensive mistake your business could make. What can be costlier than a faulty product or poor budgeting, is the price of repeatedly hiring underqualified, short-term employees. Opposingly, the right hire can be significantly beneficial.
The first sign that your hiring process needs help is a high employee turnover rate.
Considering that 1 in 2 candidates will misrepresent themselves on their resume, and 1 in 5 candidates will be likely to blatantly lie in an interview, how can you decide who to invest in? In this article, you'll discover exactly what it could cost you if you don't figure it out soon.
The Price of a High Employee Turnover Rate
The CEO and owner of Zappos has a net worth of about $840 million. But it cost him many bad hires before he learned how to get it right, according to him "well over $100 million" he estimates.
Even if you don't have millions to lose, look at those percentages! But like Zappos, the loss was counted in more than just dollars.
Firing and replacing regularly dampens morals. While you make changes hoping to get it right this time, your employees, even the good ones, begin to feel dispensable and insecure. This is not the employee infrastructure of a successful company. A high employee turnover rate makes you vulnerable to losing valuable team members who seek security and a place they can grow with.
Unfortunately, keeping the bad hire causes nearly double the damage. A study done by Career Builders shows that 60% of long-term, contributing employees could spot a bad hire by their inability to work in a team setting. This often resulted in reduced teamwork, less productivity, and diminished the work culture.
As it goes, what happens within and the organization soon happens without it. The cost of a bad hire can wreak havoc on your company's reputation, especially if the hire had a senior-level position or an executive role. Repeated bad hires run the risk of damaging professional and customer relationships and significantly damaging your organization's authority.
How to Avoid Bad Hires
Is hiring always going to be like a blind shot in the dark? Absolutely not.
According to the US Department of Labor, the cost of a bad hire can exceed 30% of that employee's first-year earnings. And 74% of companies admit to making bad hires!
But your hiring process no longer has to result in another bad statistic
Stop relying on the untrackable HR process, make changes to exhaustive screening processes, and hire a specialized team of professional recruiters. Collaborating with recruitment experts is an investment in your work environment, productivity, team morale, time, bottom line, and scalability.
At Whitham, we know recruiting isn't solely about filling a role, but selecting the most skilled and talented candidates that want to grow with a reputable organization.
If every single hire was a reflection of your organization, what would people see? Reach out now and never lose to a bad hire again.