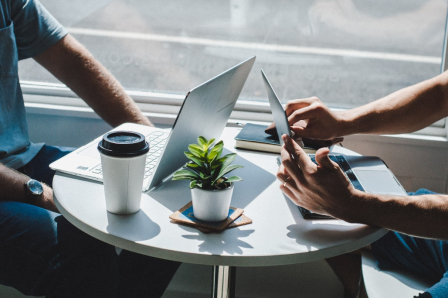 One of the biggest hurdles a company faces is having to look for an executive. There's a reason why executives generally have to inform well in time that they're leaving, as the search process isn't as straightforward as finding any competent individual. The process can often be daunting and take around half a year or so to complete. It's also a standard approach for companies to hire executive search firms to take care of the task, as they have the necessary resources with their networking to help companies hire the right individual. Here's all you need to know about it:
What Differs Between a Recruiter and an Executive Recruiter
The typical recruiter will find people to fill a variety of positions, but they generally do not exceed senior managerial positions. Regardless of their niche, they will stick to senior-level positions as their ceiling for the kind of recruitment they can take. Also called head-hunters, executive recruiters are hired to hire higher-ups beyond senior managers, such as managers, directors, and executives for different companies.
Numerous aspects need extra attention, requiring a higher level of networking and understanding to find executives. For this reason, executive recruiters are in a league of their own.
How the Executive Search Process Works
An executive search firm helps companies find the right candidate for executive posts within their ranks. First, the client provides the executive search firm with all of the requirements that they seek from a potential candidate. The executive search firm has its exclusive set of connections and networks, which it consults in conjunction with the provided input from the client to find the best possible candidate for the job.
Here's a breakdown of all of the steps in the process in detail:
Search Firm Meeting
When it comes to executive positions, the requirements that the client has may be fairly specific. Unlike other positions, clients will generally have detailed needs and requirements for executives and directors. Not only is this necessary to understand what you're looking for, but many important questions like timeline, company structure, and culture are also discussed in detail.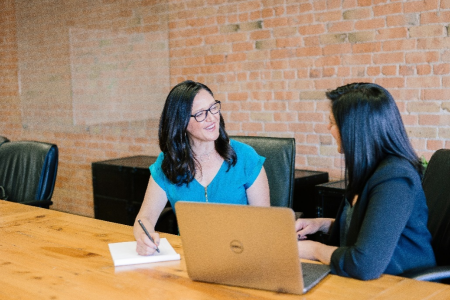 Creating the Job Description
Once the executive search firm has determined how the company wants to proceed in the future and what its organizational culture is like, they get to work on creating a job description. The executive JD has details like the role and responsibility the candidate will fulfill, what kind of experience is required, what educational requirements there are, and what skills the client is looking for.
Talent Mapping and Sourcing
Once the job description is finished, companies can finalize their search plan. The search consultant forms a list of candidates using different sourcing and talent mapping methods. Companies generally have detailed contact networks, in-house databases, internet sources, and more to find candidates for the job.
The result allows them to have a detailed list of potential candidates that they can get in touch with and work with.
Approaching the Candidates for Interviews
Once the executive search firm has a list of candidates, they will eventually set meetings with each of them. Generally, this process is to filter out most of the candidates. The process is generally detailed and its goal in the first half is to bring down the number of potential people making it to the next stage.
Depending on their needs, the meetings will include assessments and interviews via audio or video call. When it comes to executive searches, companies could start with 100s of candidates with only 10 or even fewer people making it to the shortlist. The search process here is much more rigorous as compared to other recruitment options.
Shortlisting the Most Qualified Candidates
Even when the executive recruiters are down to 10 or so candidates, they do not stop filtering out candidates. Considering it's such a vital role and the entire process already takes a lot of time, their goal is to limit the final set of applicants to a handful of names. For these individuals, the company might also conduct qualification, background, and skill verification checks to ensure they're reliable, legitimate applicants.
Client Interviews
After the select few best qualifying individuals have been selected, the client company is also involved in the process. As they get the final say in the matter, they will conduct meetings of their own. Generally, they will narrow down options of their own to one or two individuals and meet them in person to discuss details.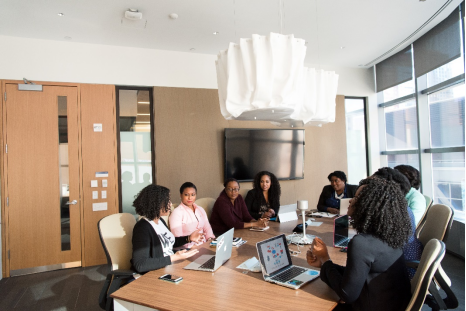 Offer, Negotiation, and Onboarding
Eventually, after a detailed set of interviews, the client will pick one candidate. There are numerous matters before onboarding, such as salary negotiations, that the executive search firm will mediate for both parties to ensure everyone walks away happily. At this stage, the search firm's work is concluded, and the selected individual will be onboarded and starts working for the new firm.
Be aware that you'll have to be personalized in your approach, as directors and executives generally have more offers at hand that they could easily pick. You'll also have to make the right approach to meet their expectations and convince them to take the job.
Important Aspects to Figure Out
Detailed Research
Because executive recruitment takes place less frequently as compared to other posts, it becomes more important to have a detailed understanding of both the post that's vacant and the state of the industry. The goal is to have all things cleared out to ensure that you're working with the best pool of candidates. A crucial step is to produce the best possible job description, ensuring that it meets all your requirements. Because it's an executive-level post, you need to consider elements like industry and company culture in your job description as well.
A common mistake is listing far too many requirements. Your goal should be to figure out only the most essential requirements. This is helpful for the executive search team, as they can solely focus on the right markers that they want to look for when picking a candidate for the listing.
Use Employee Referrals
Even at the highest level, employee referrals play a huge role in the hiring process. Contacts across various social media accounts will lead to many candidates being discovered. Around 48% of businesses believe some of the top-quality hires are referred through by other employees. Another estimate suggests that it's 55% faster to hire such individuals while leading to25% more profit when compared to candidates hired through other means.
There are numerous people available in the company that might be able to suggest candidates, and it's a wise decision to work with them in the process and have their recommendations. You'll have to give a detailed explanation of the kind of candidate you're looking for to paint a clear picture of the potential person. For example, if you require someone capable of recruiting and developing skilled workers, this is the description you should give. This will allow your resource to find people competent at growing the company size and who have relevant experience in your industry of doing so.
Discreetness and Confidentiality
One of the major mistakes that people make is not maintaining the right level of discreetness during the interview process. Ideally, you'd want to get in touch with them using a private address. Even the top executives and directors can be approached via their accounts. An Experteer study suggests around 77.9% of executive candidates responded positively about being contacted through an online network, and 86.9% preferred being reached out to on their private accounts and addresses.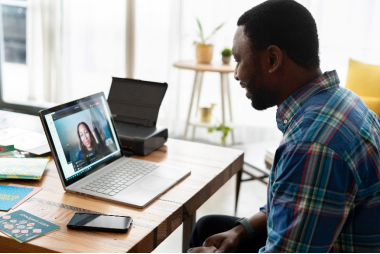 Maintain a high level of professionalism, keeping confidentiality when reaching out to executive candidates. Allow them ample time to get back to you.
Understand What They Need
The people that you meet for executive searches have spent a significant amount of time in the industry, having established great careers and achieved a lot in their time. This allows them to have their expectations set. Not everyone is focused on money. Some people enjoy power and influence, while others are passionate about the sector in which they operate. Others are fond of working in competitive, performance-oriented teams.
It's not just about what the company wants, but understanding what they are looking for. It's also recommended that you understand their accomplishments and desires, allowing you to offer the right incentives. Such individuals generally have lots of offers lined up, so you also have to sweeten the deal for them.
Develop a Connection with Your Candidates
A major difference between normal and executive recruitment is that they're focused on building relationships. As the number of people is narrowed down and the person in question is taking on big responsibilities, it's your task to ensure that you have a personalized take with them. As previously stated, these people are generally in demand and might likely have other offers on the board that they could opt for.
The recruitment team will have to take on some persuasion tactics to ensure that the right client signs the dotted line, which requires you to do your proper homework about the person in question. If a particular candidate isn't picked, it's recommended that you get in touch with them to let them know if they've made it through or not. Preserving contacts is a recommended practice for the industry. Inevitably they're a resource that will prove to be fruitful in the future, hence, worthy of maintaining a long-term relationship with.
Other businesses will most certainly be vying for them as well, which makes it necessary that you have a top-notch search experience for executives that makes a difference.
Being Patient
While many will promise you executive recruitment in record times, be aware that these positions generally take months to be filled. At the level of executive search, the people coming in have a lot of authority and major responsibilities and can make or break your business. Executive search firms are fully aware of that and respect that fact, which is why they have such a lengthy process to filter out 100 to 1.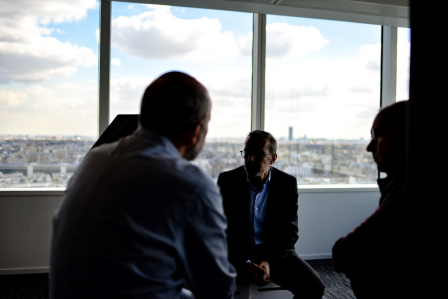 Companies should have faith in the executive search companies that they work with to provide them with the best resources. Similarly, the best search companies will be transparent to you throughout the process, alleviating any pain points and assisting you throughout the process to ensure you get the relevant resource you're looking for.
Conclusion
Higher top-level resources can often be an arduous process, especially as there are fewer candidates available. To make matters worse, they might be sought-after by many competitors in the industry. Because of the influence of these positions, not only do you have to invest time and money in the hiring process, but you also have to appeal to the candidate to ensure that they're ready to work for you. You must work with an executive search team that understands the value of company infrastructure, company, and work culture at your business to ensure you have the relevant resource.
Your in-house team may prove to be inadequate, so working with dedicated professionals in the capacity is generally the go-to option. They'll provide you with transparency and take care of the heavy lifting in the process to help you achieve your goals and find the relevant candidates for your listing.
Work with Whitham Group
Are you looking to hire a high-level resource? You're better off working with a business that has a strong network of the best professionals in your niche to set you right. Whitham Group is an executive search and recruitment firm. The company's headquartered in the Bay Area and has a team of experienced, professional executive recruiters, including solar energy and renewable energy recruiters. The company is focused on helping businesses find top candidates for positions like CEO, CFO, director, and high-level managers.
Check out Whitham Group's website for more information. Alternatively, contact them to learn more.