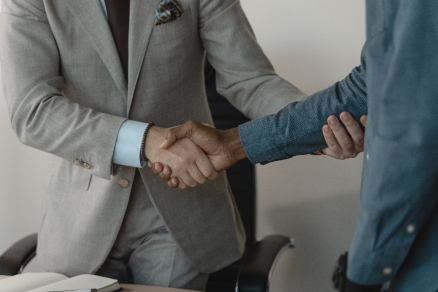 In the modern era, the hiring process has changed significantly. While there have been various positive elements that have improved the whole experience by leaps and bounds, there are many classical challenges in different forms that companies need to filter through.
High-volume hiring is one of them, which can be a problem for any listing below the executive tier. It's a difficult process that can consume a lot of resources and take up significant time in certain cases, but it's a pivotal step for companies to scale up. Considering how it's a crucial element to expanding the brand and puts businesses in a good light, there's no way around the high-volume hiring conundrum. 'Here's everything you need to know about high-volume hiring and how to ensure 'it's properly taken care of:
What Is High-Volume Hiring?
The process of hiring a large of people within a particular period is known as high-volume hiring. Imagine hundreds of people applying for either a single job role, which counts as high-volume hiring as well. As you can understand, with the larger pool of applicants, the process is a lot more challenging, requiring quality recruiters for the job. 'They'll use a wide variety of means, from their experience to various tools to get the job done.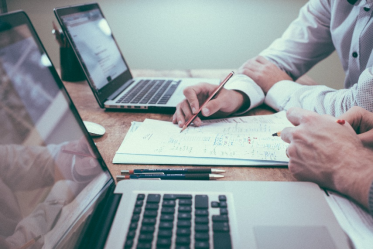 It's easier said than done when you consider you have to find applicants and assess them for the role, which involves interviewing them multiple times to negotiate and onboard them. 'It's a fairly difficult and stressful process overall.
How To Ensure Things Work Out Smoothly in High Volume Recruiting
Make The Most of Networking
The best human resources groups have a wide network of individuals available to them. In the past, it was much more challenging to find the right people, but various HR teams have a detailed database that they can use to find relevant resources. Not only do they consult this network for help, but the network can relay the signal to other people, which helps propagate the message about the listing to others.
But because of an influx of several applicants, you must write the write listing and job description to prevent unnecessary applications. The required experience variable also manages to limit the number of applicants.
Writing a Good Job Description
A major problem in the high-volume hiring aspect is the number of applications that 'don't fit the criteria, to begin with. A lot of it can be avoided by writing a better job description. List out all of the skills that you require from the candidate, and rather than create a large list of bullet points, only look for those skills that you need.
It's no use if a candidate applies based on a skill that they're great at but isn't a major requirement to do a good job for you. Be clear and concise about all of the details while keeping your company's vision in mind so that you have people onboard that possess the necessary experience, skills, and intention to help the company reach that benchmark in a reasonable manner.
Candidate Experience Matters
Unfortunately, the candidate experience is not a great concern for many companies. Regardless of whether you hire a person or not, they will have a thing or two to say about your experience with them. 'They'll also be potential customers in some capacity. In many cases, especially during an executive search, 'you'll be interviewing people who already have a lot more people looking to hire them.
Firstly, it's a matter of setting a strong impression to ensure that the potential employee wants to join your company. Secondly, it's about maintaining a brand reputation. With high-volume hiring, you might notice a drop in applications and people willing to fill up particular positions if word gets out that the hiring process is inadequate. Commonly, the hiring process can be a great indicator of the working experience as a whole.
Work With a Recruitment Team
When it comes to high-volume recruitment, your internal teams are more likely to be overwhelmed not just by the high count but the number of details. It's a different ballpark at times, and it's easy for mistakes to snowball and cause problems. In such cases, companies directly hand the task over to third-party resources.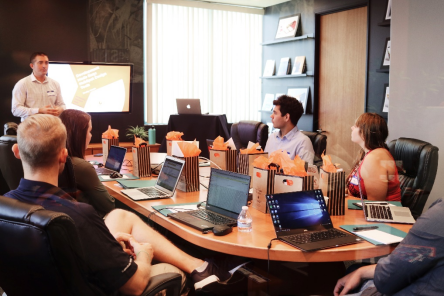 It's their bread and butter, and they are fully dedicated to the job with enough resources to easily manage things. They also have ample experience working with companies from various industries, which allows them a deeper understanding of the issues along with the success factors.
Conclusion
High-volume hiring is always a challenge, especially so if you have a team that doesn't have enough experience in the sector. There isn't much room for error, and it requires a lot of deliberation and careful thought to ensure that things get off on the right foot. Errors at any stage can lead to varying degrees of problems. Considering you want the right people for your organization that can help you fulfill your vision, you should work with executive recruiters and professionals with experience.
Whether you're looking through hundreds of applicants for a single job post or looking to scale an entire company or department, they will help you get the job done.
Have a Recruitment Company Onboard
Want to expand your team and get a large number of employees? The preferred option for most businesses is to work with third-party businesses that have the experience and resources for a more efficient process. Whitham Group is an executive search and recruitment firm. The company helps businesses streamline their hiring process, having a team of dedicated solar energy and renewable energy recruiters as well. One of our major services is helping businesses find the best candidates in high-volume recruitment runs.
Head on over to Whitham Group's website for more details. You can directly reach out to us for personalized queries.