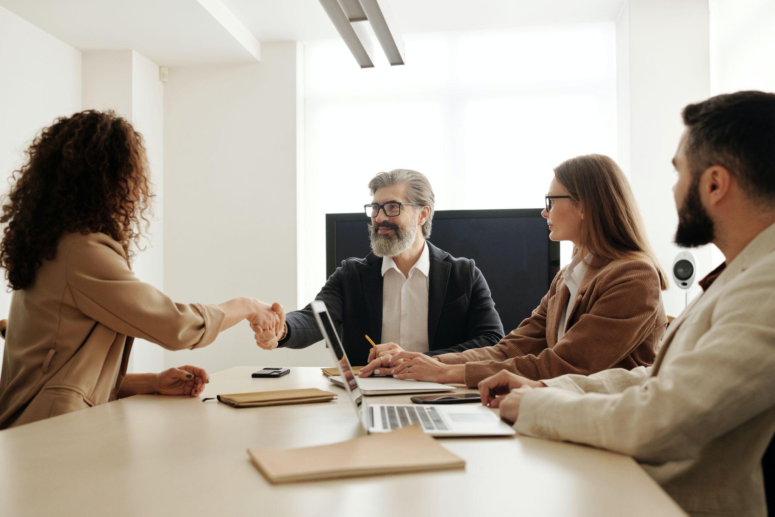 Renewable energy has emerged as an important driver in tackling global issues such as climate change and environmental degradation. As a recent graduate, you have a unique chance to contribute to this changing business while establishing a satisfying career that benefits the globe. This guide will give a detailed road map for building a career in renewable energy.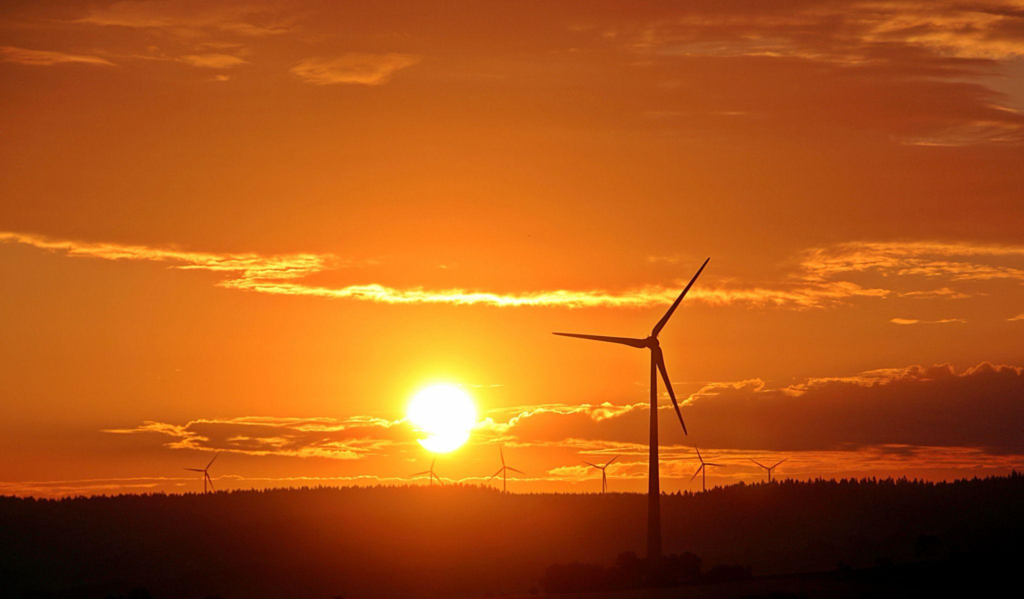 Understanding Renewable Energy
The energy produced from replenishing sources is known as renewable energy. Solar, hydro, wind, geothermal, and bioenergy are some of the most popular energy forms emerging as successful careers. The vast differences in these energies, their benefits, limitations, and possibility of adoption are crucial to understanding for any fresh graduate looking to establish a successful career.
When we compare renewable energy to fossil fuels, several benefits come to light. Diversifying the energy mix lowers carbon emissions considerably, boosts energy security, and improves air quality. Your resolve to pursue a career in renewable energy will be strengthened by your knowledge of these advantages and this industry's wider environmental, social, and economic ramifications.
Globally, the market for renewable energy is expanding remarkably. As per the 2023 report of Grand View Research, the global renewable energy market is projected to grow at a CAGR of 16.9% by 2030.
Certain elements fuel this growth, including rising public support, business investment, and consumer demand for sustainable energy. By investigating current industry trends and growth estimates, you may find industries, geographical areas, and market trends that provide opportunities for professional progression. With this information, you may match your professional objectives to the sector's changing demands.
Building a Career in Renewable Energy: Different Paths
The growing renewable energy market offers numerous career options to people pursuing this field. However, each career option has a different path and responsibilities. Here are some of the most common careers in the renewable energy industry:
Engineering: Renewable energy engineers are responsible for designing, developing, and implementing clean energy solutions. Each renewable energy type has a unique system desiring distinct solutions for optimal performance. Engineers ensure the offered solutions integrate reliably into the systems while increasing efficiency.
Project Management: Projects using renewable energy demand efficient coordination, planning, and implementation. Initiatives for renewable energy are developed and implemented under the supervision of project managers, who guarantee that the projects are finished on schedule, within budget, and by legal criteria. To guarantee effective project delivery, they collaborate closely with cross-functional teams of engineers, financial experts, and stakeholders.
Research and Development: Renewable energy is a relatively new field requiring extensive research and development to devise new solutions and improve traditional systems. R&D professionals overlook experiments and data analysis while collaborating with other experts to enhance the system's efficiency.
Policy and Advocacy: At the local, national, and international levels, policy and advocacy specialists are crucial in developing laws, regulations, and incentives for renewable energy. They collaborate with governmental bodies, charitable institutions, and trade organizations to create and advance policies that encourage the use of renewable energy. Careers in this area include policy analysts, lobbyists, and sustainability consultants.
Finance: To get funds, determine the profitability of projects, and manage financial risks. The renewable energy business needs financial skills. Renewable energy finance experts construct financial models, research investment prospects, and get funding for sustainable energy initiatives. They collaborate closely with project developers, investors, and financial institutions to ensure that renewable energy initiatives are financially sustainable and profitable.
Each professional path in the renewable energy industry calls for a certain set of abilities and credentials. For instance, a renewable energy engineer requires a solid foundation in arithmetic, physics, and applicable engineering principles, whereas project managers must be well organized with strong leadership qualities. An individual's competencies can help determine their educational and professional growth.
New employment profiles and specialties are constantly emerging due to the sector's evolution. For instance, data analytics, sustainable urban planning, energy storage and grid integration, and green financing are becoming more well-known. You can position yourself as a valued asset to the industry and proactively be ready for the changing employment market by staying updated about these developing positions. Look at these new positions and decide which fits your skills and interests.
Renewable energy recruiting firms are always worth checking out to stay updated with the current requirements and in-demand skills employers are finding in candidates.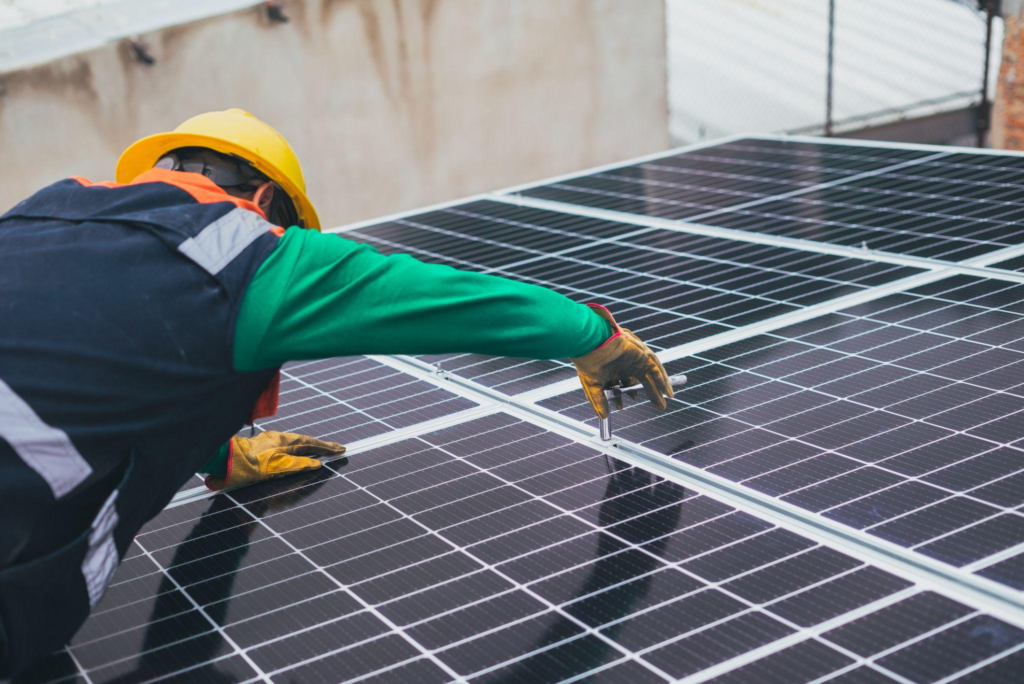 Job Searching and Career Advancement
Building a career in renewable energy requires proper placement in the job sector and goes beyond an individual's education. You can follow different tips and tricks to ensure a successful career by finding a worthwhile job in the industry.
Optimizing Your Online Presence and Networking
A good online presence is essential for job hunting and career progression in the modern digital era. Make a polished LinkedIn profile that showcases your knowledge, expertise, and passion for renewable energy. Engage in conversation and remain current on industry news by actively participating in relevant online communities, forums, and social media groups. I
n the field of renewable energy, networking is essential, and making valuable business contacts may open doors to employment and professional advancement.
Tailoring Resumes and Cover Letters for Renewable Energy Roles
In the job application process, resumes and cover letters are essential instruments. Highlight your relevant education, internships, research projects, and any other experiences that show your dedication to and familiarity with the area in these papers that are particularly tailored for renewable energy positions.
Furthermore, ensure all your application materials are tailored to the specifications and obligations listed in job advertisements. Your chances of catching the attention of hiring managers and landing interviews rise with this focused strategy.
Preparing for Interviews in the Renewable Energy Industry
Interviews allow you to demonstrate your expertise, abilities, and enthusiasm for renewable energy. Research typical renewable energy interview questions and prepare thoughtful, educated replies. Learn about the company you are interviewing with, including its goals, initiatives, and successes in renewable energy.
In addition, test your technical knowledge, problem-solving skills, and comprehension of the effects of renewable energy on the environment and society by completing practice problems. Your confidence will rise due to your thorough interview preparation, making you a good contender for the job.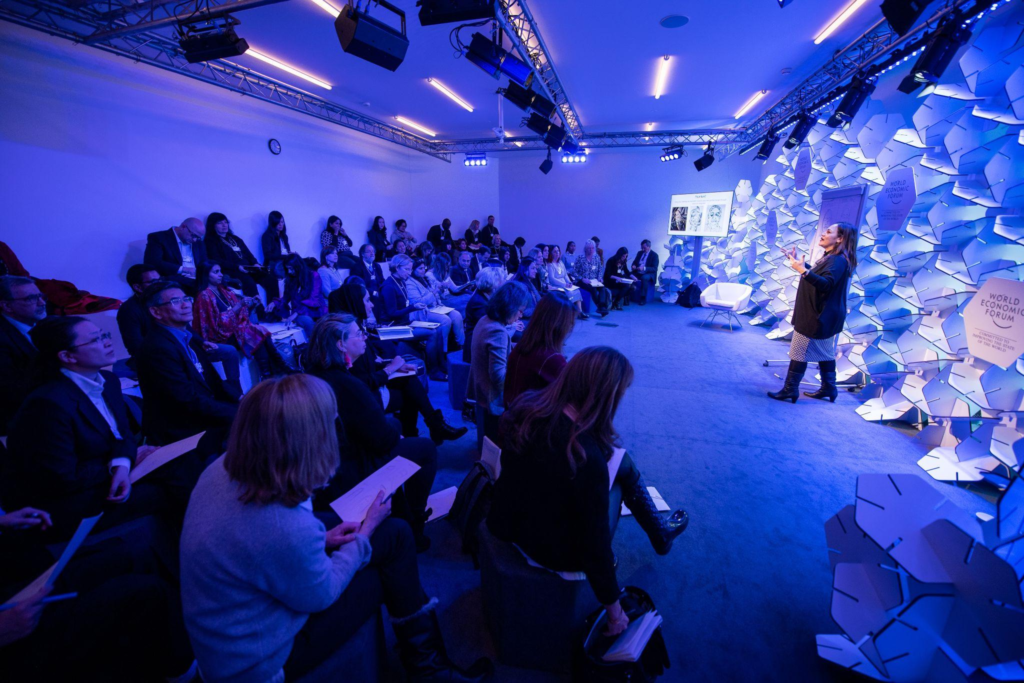 Professional Development and Career Advancement
Regardless of where you stand today in the renewable energy market, you can always progress or regress depending on your relevance. To ensure a successful career, you must always look for professional development opportunities and focus on career advancement instead of staying with your initial job because of comfort.
Continuous Professional Development in Renewable Energy
Your ability to remain competitive and relevant in renewable energy depends on your commitment to continued professional development. Participate in chances for ongoing learning, such as seminars, graduate school, and training programs tailored to your sector. It's also crucial to keep up with the most recent developments, trends, and regulatory shifts in the ever-evolving renewable energy sector.
Moreover, adopt a growth mentality and seize the chance to improve your abilities, increase your knowledge, and sharpen your skills. You can also check renewable energy recruiting firms and learn what talents and skills employers seek.
Resources for Skill Enhancement and Advanced Education
Many resources are accessible to improve one's knowledge and pursue additional education in renewable energy. In renewable energy technology, legislation & regulations, project management, and sustainability, reputable online learning environments provide specialized courses, certificates, and degree programs. Find resources by researching and matching them to your hobbies and professional aspirations.
Utilize these tools to broaden your knowledge, learn new skills, and improve your employment chances.
Potential Career Advancement Paths
There are many prospects for job progression in the renewable energy sector. Think about prospective career routes for advancement as you gain knowledge and experience. This can entail assuming leadership positions, specializing in particular parts of renewable energy, or even starting your own business.
Moreover, set long-term objectives and create a plan to direct your career. You can continue to develop, contribute, and influence the renewable energy industry by taking the initiative to progress your career.
Strategies for Growth Within the Renewable Energy Sector
To achieve sustained growth in the renewable energy sector, consider the following points:
Develop a comprehensive strategy:
Identify your goals and create a roadmap for your career growth in renewable energy.
Set clear objectives and milestones to track your progress.
Network with industry professionals:
Attend industry events, conferences, and seminars to connect with like-minded individuals.
Build relationships with professionals already established in the renewable energy field.
Join online communities and participate in discussions to expand your network.
Seek mentorship:
Find experienced individuals in the industry who can provide guidance and insights.
Learn from their experiences and leverage their knowledge to accelerate your growth.
Engage in industry associations and organizations:
Join relevant industry associations and organizations that focus on renewable energy.
Actively participate in their activities, events, and committees to stay current.
Research top renewable energy recruitment companies to learn about the latest employer demands.
Collaborate on projects and initiatives:
Look for chances to work with others on creative projects and sustainable development programs.
Contribute your knowledge and abilities to further progress in renewable energy.
Stay updated with new developments in technology, governmental changes, and market trends:
Keep up with the most recent innovations and changes in the renewable energy sector.
Monitor policy changes and regulations that impact the industry.
Stay abreast of market trends and consumer preferences to identify new opportunities.
Continuously refine your skills and expertise:
Invest in continuous learning and professional development opportunities.
Attend workshops, webinars, and courses to expand your knowledge and skills.
Stay curious and adaptable to stay competitive in a rapidly evolving industry.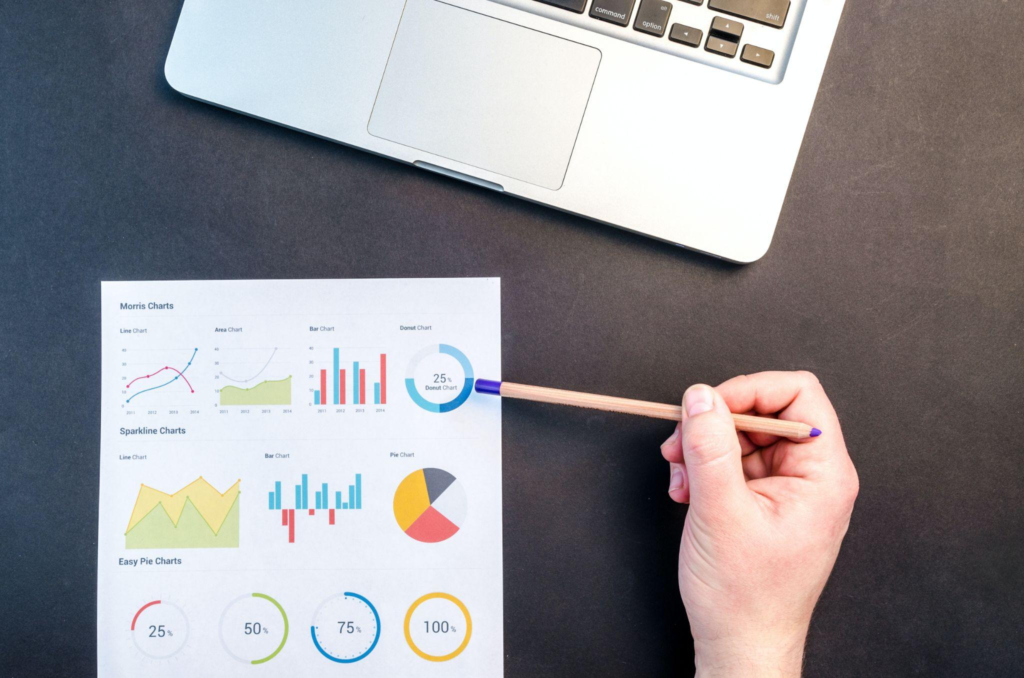 Overcoming Challenges and Making an Impact
Building a career in renewable energy isn't a straightforward path. You'll come across various obstacles and challenges that may impede your growth. However, evaluating your challenges, limitations, and resources can aid in developing a strategy and moving forward in the industry.
Challenges Faced by Recent Graduates
Navigating the renewable energy sector as a recent graduate has its fair share of challenges. The growing sector has increased in demand leading to extensive competition for even the basic-tier jobs. Moreover, lacking practical experience can hinder the job application process or slow career growth.
Overcoming Challenges in Renewable Energy Careers
While obstacles do exist, there are tried-and-true solutions that can help you thrive in professions in renewable energy. Create a powerful personal brand highlighting your knowledge, successes, and beliefs. Attend conferences, seminars, and events in your sector to grow your professional network.
Besides that, utilize your transferable skills from other fields and show how you can use them to make a real difference in employment involving renewable energy. Be flexible and willing to learn from failures since they frequently present chances for learning and new perspectives.
Making a Positive Impact in the Renewable Energy Sector
Building a career in renewable energy is beyond an individual's personal success. Making a difference for society and the environment is also important. It is crucial to emphasize the necessity of coordinating your professional aspirations with sustainability to advance efforts that encourage the use of renewable energy.
Look for chances to contribute to initiatives addressing energy poverty, environmental justice, and community empowerment. Making a difference helps address global issues, inspires others, and builds a more sustainable future.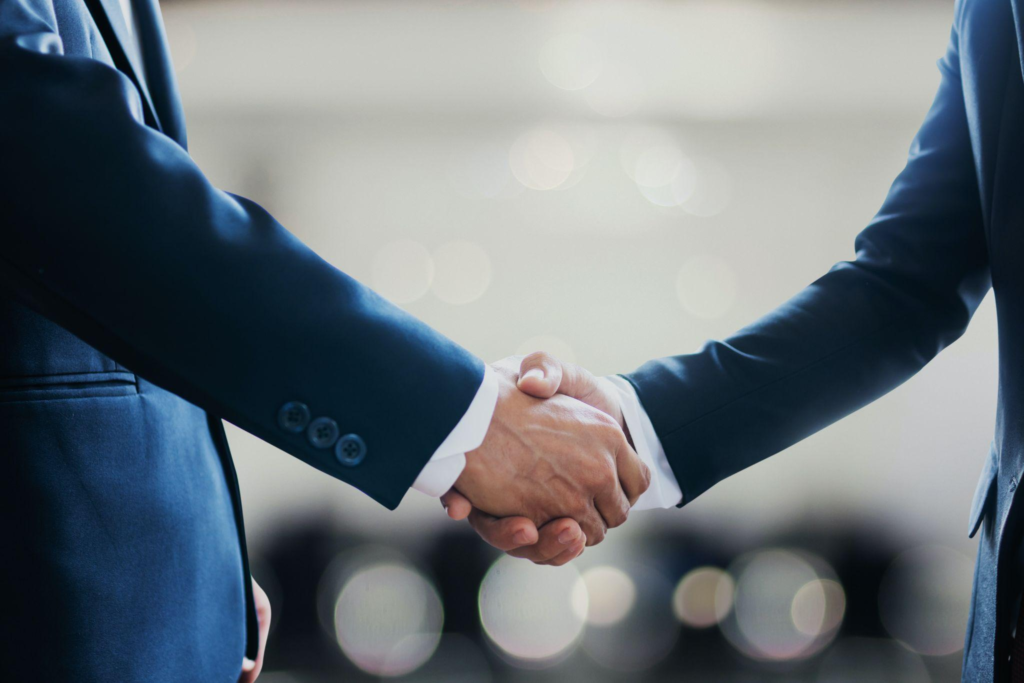 Whitham Group Is One of the Largest Renewable Energy Recruiting Firms Worldwide
Building a career in renewable energy is a chance for substantial personal development, professional advancement, and positive influence. You can offer solutions for climate change, promote sustainability, and accelerate the transition to a clean energy future by working in this sector, one of the gleaming hopes for this world.
Fresh graduates interested in renewable energy must take advantage of the available opportunities. To establish a successful career in renewable energy, embrace continual learning, networking, and personal growth. Your efforts can help influence the industry's future and make the planet a more sustainable place for future generations.
At Whitham Group, we work with global renewable energy businesses to assist them in hiring ideal candidates for their companies. We're one of the world's largest renewable energy recruiting firms, with years of experience in aiding firms in building a team that's well aligned with the company's values and vision.
Want to hire the best fresh talent for your company? Visit our website or contact us for more details on our renewable energy recruitment services.