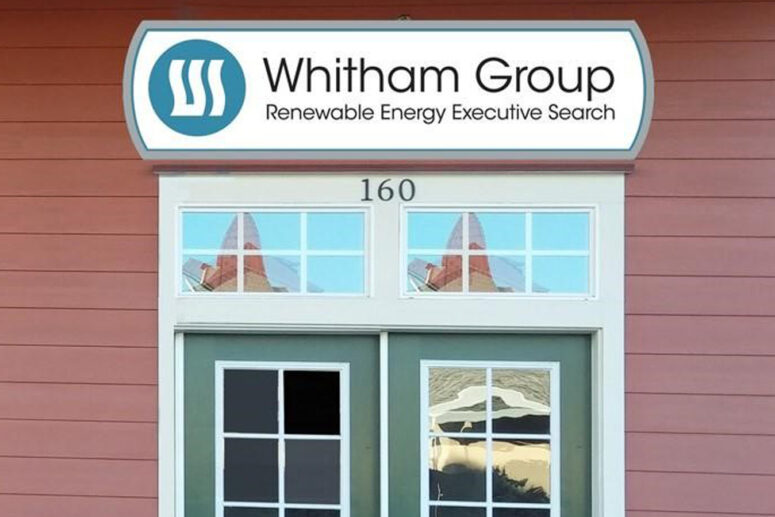 Windsor, CA – Sometimes referred to as "Green Headhunters," Whitham Group is the messenger of corporate career opportunities, yet are also salespeople, entrepreneurs, serial networkers, brand ambassadors, and an extension their Clients' leadership team. Their entire business is focused on recruiting and placing top talent in companies within the renewable energy and cleantech industries.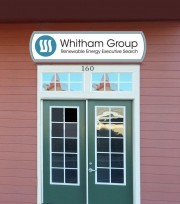 Windsor, California, April 19, 2015 (Newswire.com) – Whitham Group has embraced the commitment to going green with a passion for renewable energy and the people who have dedicated their talent to protecting and sustaining the environment. Taking these small actions can make a big impact, and Whitham Group wants to lead by example. With this mission in mind, Whitham Group recently joined the Green Business Bureau, which is a national membership organization that uses an on-line assessment to certify green businesses.
In keeping with their sustainable business vision, Carina Whitham, the President of Whitham Group and Kelly Gillette the Operations Director have incorporated numerous green initiatives:
For more information on Whitham Group, please visit https://whithamgroup.com. For more information on the GBB program, please visit http://www.gbb.org. # # # About Whitham Group: Whitham Group is an executive search firm specializing solely placing candidates within the following industries: Renewable Energy; Solar, Wind, Biotechnology, Geothermal, Biofuels, Hydropower, Biomass, Energy Efficiency, Cleantech, Distributed Generation, Utilities, Tidal Power, Battery Technology, Energy Storage, Fuel Cells and more.

Kelly Gillette, Operations Director
• Their office is kept digital and dematerialized whenever possible. A paperless environment not only helps staff stay more organized, but also keeps things neat and tidy. The office now utilizes software, like GreenPrint, which helps eliminate blank pages from documents before printing and can also convert to PDF for paperless document sharing.
• They have embraced a Zero Waste philosophy, utilizing a Recycle and Composting/Organics materials waste management system within the office.
• Everyone brings their lunch to work and packs lunch in a reusable lunch bag or use Bento boxes.
• Their office does not use bottled water, using a water cooler instead.
• Office does not use Styrofoam, paper, or plastic cups or plastic utensils in the kitchen; mugs, dishes, glass, and silverware only.
• A designated area to recycle/reuse any paper that is generated in their office. They also use recycled paper only, and by doing so, the water saved by producing recycled paper as compared to virgin paper is 55 percent. Recycled paper also takes 60-70 percent less energy to produce than paper from virgin pulp.
• Using videoconferencing to meet "face-to-face" with remote clients, candidates, and some of their staff instead of traveling is routine. This saves considerable money and reduces the carbon footprint associated with traveling to meet in person.
• Optimized the use of natural light and ventilation and do not turn on the lights unless necessary and open the windows instead of turning on the AC.
• The use of only non-hazardous and eco-friendly cleaning products.
• The entire company is on the "Whitham Group Green Team". That includes everyone from the President Carina Whitham to Nicholas, their 19-year-old office intern. They have set a goal to make their building as energy efficient as possible by integrating the green principals into their work and home life.
• The energy settings are optimized for their computers.
• They have replaced all inefficient, high-energy light bulbs such as incandescent and halogen lights with lower wattage, energy saving lights such as compact fluorescent and LEDs.
• They use Sonoma Clean Power and are in the Evergreen program, which is 100% local, 100% renewable, and power their office entirely from geothermal and wind power.
• 90% of their entire office is furnished with sustainable materials or used products. Their conference table is made of used Solar Panels and reclaimed wood, and their reception desk is made from leftover flooring material and tiles.