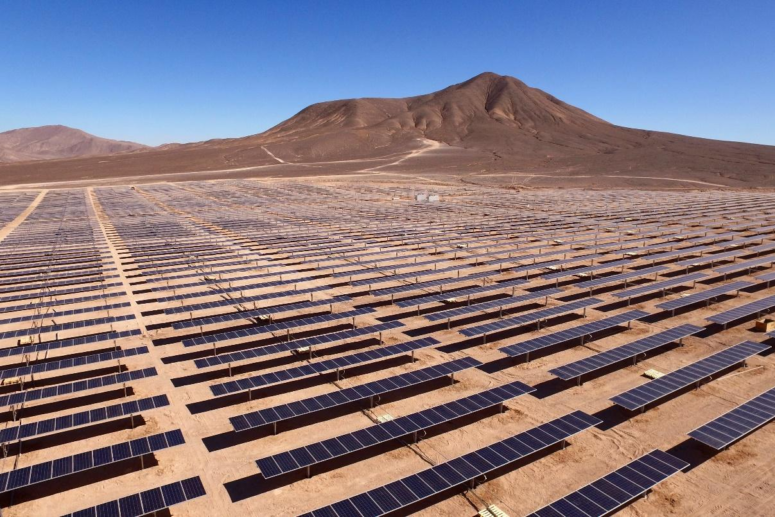 Renewable energy is at the forefront of innovation, and the technology for renewable energy is advancing every single day. As such, the global market for renewable energy is worth an incredible amount. In 2020, the market was estimated to be worth USD 881.7 billion, with the value forecasted to soar to USD 1,977.6 billion by 2030. The entire industry continues to expand every day and grow despite the various constraints it has to deal with.
Along with the growth of the renewable energy industry, there is also significant growth in the work opportunities in the industry. Along with rapid technological advancements, a global push for battling Global Warming and reducing countries' carbon footprint, as well as favorable governmental policies, we can guarantee that the industry will continue to grow and work opportunities will grow hand in hand.
The Myths About the Renewable Energy Industry
While the interest in renewable energy grows and the industry continues to gain traction, many people out there have doubts. This is partly due to the multiple myths about the renewable energy industry that people fall prey to. There are also several damaging myths about working in the renewable energy industry that deter people from taking on jobs in the sector and trying to build careers in renewable energy. These myths are a major cause for holding back the industry's growth and the incidences of people switching careers to join the industry.
Let's look at the top 7 myths about the renewable energy industry and working in the industry and how these myths are simply not true.
Myth 1: Skills Cannot be Translated to Jobs in the Renewable Energy Sector
With so much of the public's attention being focused on reducing the global carbon footprint and mitigating the effects of Global Warming, now is the best time to switch from your current career to one in the renewable energy industry.
However, the idea that skills cannot be translated into a job in the renewable energy industry holds back many people from making the switch. However, this is not entirely true. While you may require additional training for renewable energy engineering or construction and installation, there are many other skills that are and can be transferrable. For example, if you choose to go into communications, business administration, finance, or project management roles in the industry, your skills from your previous jobs will definitely help you succeed in your new roles in the renewable energy sector.
Myth 2: There is Less Stability Working for New Companies as Compared to Well-Established Companies
It isn't untrue that a handful of companies have historically led renewable energy. This is because the industry is relatively new and was once considered a niche segment of the energy industry as a whole. Some of the biggest companies in the renewable energy sector include Canadian Solar Inc., Brookfield Renewable Corp., Siemens Gamesa Renewable Energy SA, and NextEra Energy, Inc., amongst others. While many people shifting to renewable energy would prefer to work for one of these bigger companies in a bid to have more job stability, it is definitely a myth that a newer company could not offer you the same level of stability.
Newer companies are more likely to be hiring and offer great opportunities for kick-starting a career in the renewable energy industry. And, as the industry as a whole continues to grow, many companies expect to receive significant funding in the future and expand their efforts, thereby offering employees significant opportunities to grow their careers.
Myth 3: The Salaries in the Renewable Energy Industry Are Not Competitive
While making a big career change, it is not unreasonable that people consider many different factors that come into play, with one of those factors being the salary they receive for their time. Renewable energy is one of the biggest job creators in the US, yet one of the common myths about the renewable energy industry is that salaries are not competitive.
This is not true at all. In fact, most people who transition to jobs in the renewable energy sector find their new salary is either higher or around the same after making the switch. To give you an idea of how much different jobs in the industry pay, we have gathered some numbers for you to consider. An environmental technician can earn an average of $50,000 per year, an urban planner can earn up to $67,000 per year, a solar installer can earn $70,000 per year, and a sustainability engineer can earn up to $97,000 per year. These are just a few examples, but it is important to note that the kinds of work that can be done in the renewable energy industry vary widely and that the salaries can also vary according to the role you take on. So, it would be unfair to say that salaries are not competitive.
Myth 4: There Aren't Many Job Opportunities in Renewable Energy
The goal of clean energy and a net-zero future would be unachievable without more and more people rallying behind the cause. This means that in order to achieve this goal, the renewable energy industry is growing significantly, and with that growth, there have been new companies cropping up and old companies expanding rapidly. As we have mentioned before, the industry is expected to grow significantly in the next decade, and with this, many more job opportunities will open up.
The myth that there aren't many job opportunities in renewable energy simply isn't true. While the industry would be nowhere without environmental scientists, engineers, and technicians, there are many more jobs associated with the industry that need to be done. For example, every renewable energy company needs people to fill the roles of business administration, finance and accounting, human resources, communications, and so on. While these jobs may not be directly linked to the energy production or distribution side of things, they are still absolutely necessary jobs that are needed to keep the industry running. As such, there is no shortage of jobs to work.
Myth 5: You Need a Degree in Engineering or a Bachelor of Science to Get Into the Industry
A bachelor of science or some other equivalent degree in engineering is the required minimum education needed to become a renewable energy engineer. However, this does not mean you need an engineering degree to start a career in the renewable energy industry. This is because, as we have discussed already, there are all sorts of jobs available in the industry that are not just limited to the role of an engineer.
So, while it is true that an engineering degree or a degree in a related field, such as environmental science or chemistry, can help you get into the industry, you are not entirely cut off from the industry if you don't have that specific field of education. Even without an engineering degree, you could work in the renewable energy industry in communications, law and policy-making, business administration, finance, and so on!
Myth 6: Women Don't Have a Place in the Renewable Energy Industry
Many careers in many industries have traditionally favored men over women. This is not uncommon, and it would be unfair to say that the renewable energy industry particularly favors men as compared to other industries like the medical industry, construction, finance, agriculture, and more.
Although the renewable energy industry has been more male-dominated in the past, this is changing every day now. While the percentage of women employees in the industry is about 32%, that number is expected to rise, and the myth that women don't have a place in the industry is simply not true. Many companies in the renewable energy sector are working towards hiring more women, as well as increasing diversity in terms of both gender and race. There are hopes that the sector will be much more inclusive in the near future. So, if you are a woman hoping to begin a career in the renewable energy industry, don't be deterred!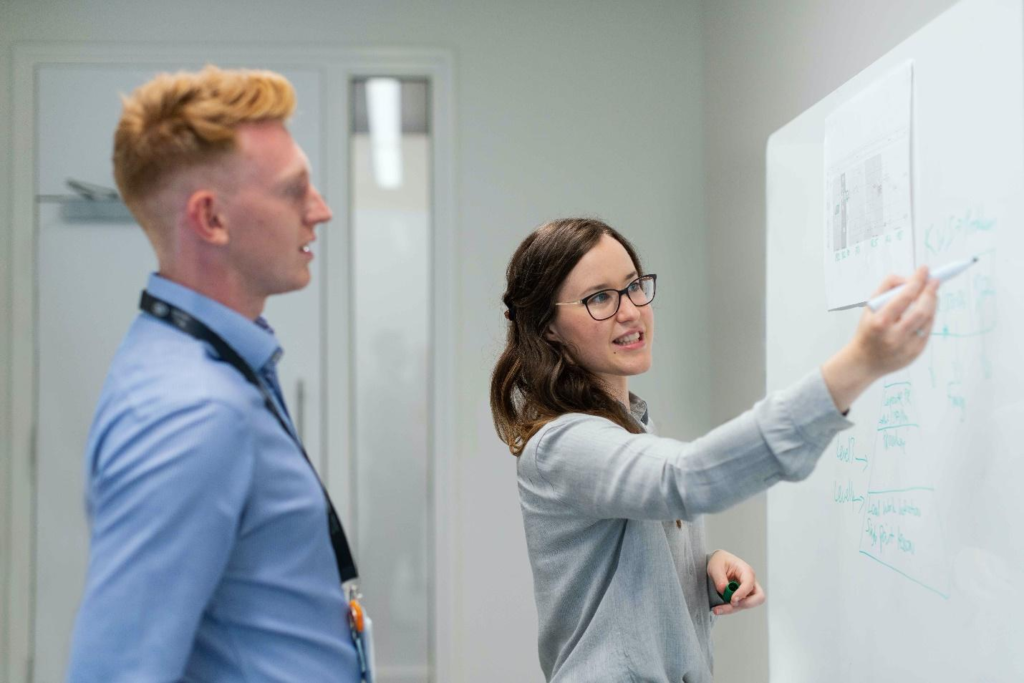 Myth 7: There Are More Physical and Health Risks Associated with Working in the Renewable Energy Sector
Another common myth associated with working in the renewable energy sector is that these jobs put workers at much higher physical risks than other kinds of jobs. For example, there is the concern that working in nuclear energy puts workers at risk of radiation exposure, which can lead to problems like higher occurrences of certain types of cancer and being exposed to higher-risk environments like nuclear power plants. As for solar energy, many people claim there are very high chances of electrical hazards, the risk of falling or getting physically injured, chemical exposure, and other worksite safety concerns.
Of course, you have to keep in mind that no matter what kind of renewable energy you end up working in, be it nuclear power, solar power, or any other renewable sector, there are always work safety standards put into place, along with proper training for risk mitigation, and thoroughly tested protective equipment.
Additionally, it would be unfair to say that working in the renewable energy industry is significantly more dangerous than working in other industries. For example, many health risks are associated with professions such as construction, mining, firefighting, transportation, etc.
Get in Touch with the Whitham Group – The Top Executive Recruiters in the Energy Industry
If working in the renewable energy industry is something that you think you want to try, don't let the common myths about the industry scare you off. As we have discussed above, many of the myths about the renewable energy industry are not true, and the industry is only growing and becoming more accessible.
The renewable energy industry is always growing, with more opportunities arising for women in the field. There are also plenty of jobs available and competitive salaries to benefit from. Not all of these jobs require you to have an engineering degree or a bachelor of science, either! So, what's holding you back?
If you want to start your own career in the renewable energy industry, then you should get in touch with us at the Whitham Group in San Francisco. We pride ourselves on being one of the US's top renewable energy recruitment companies. With over 12 years of recruiting experience in the renewable energy industry, not only can we offer you expert advice on how to get started in the industry, but we can also get you in touch with some of the best companies that are hiring in the sector.
To work with the top executive recruiters in the energy industry, get in touch with us now! As we say, We Find Talent That's Off the GridTM. If you think that you've got the talent, let us help you find your dream job in the renewable energy industry.