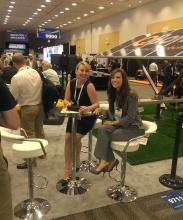 "I worked for an executive search firm as a recruiter from 2008 to late 2010 and the firm executed searches in multiple industries. When new searches in renewable energy, would come in, none of the other recruiters wanted to work on them so I became specialized in the field of renewable energy. I fell in love with the people who dedicated their talents to benefit our environment and decided to open my own search firm specializing solely in the renewable energy space," Carina Whitham recalls.
North Coast SCORE Chapter Chair Richard Adler worked with Carina in 2010 and 2011 in preparation for the launch of her own executive search firm, Whitham Group Executive Search in December 2010. . Whitham Group recruits and places executives in the arenas of Solar, Wind, Biofuels, Biomass, Geothermal Energy and all other areas of renewables.
Adler outlined what he wanted from Whitham to gauge where she was in the process. "I came prepared with a list of my competitors, sales projections, P&L forecast, and business plan. Richard gave me an honest evaluation of my expectations and the work I submitted to him. He had me revise my projections and business plan holding me accountable for my work." Revenues went from zero to over $350,000 in 2012 and Whitham Group is slated to end 2013 with over half a million dollars in sales.
"I understood the odds of a small business, the success and the failure rate and I know reaching out and working with SCORE was the smartest thing I could do to give me a realistic picture of what launching this business would take," said a grateful Carina.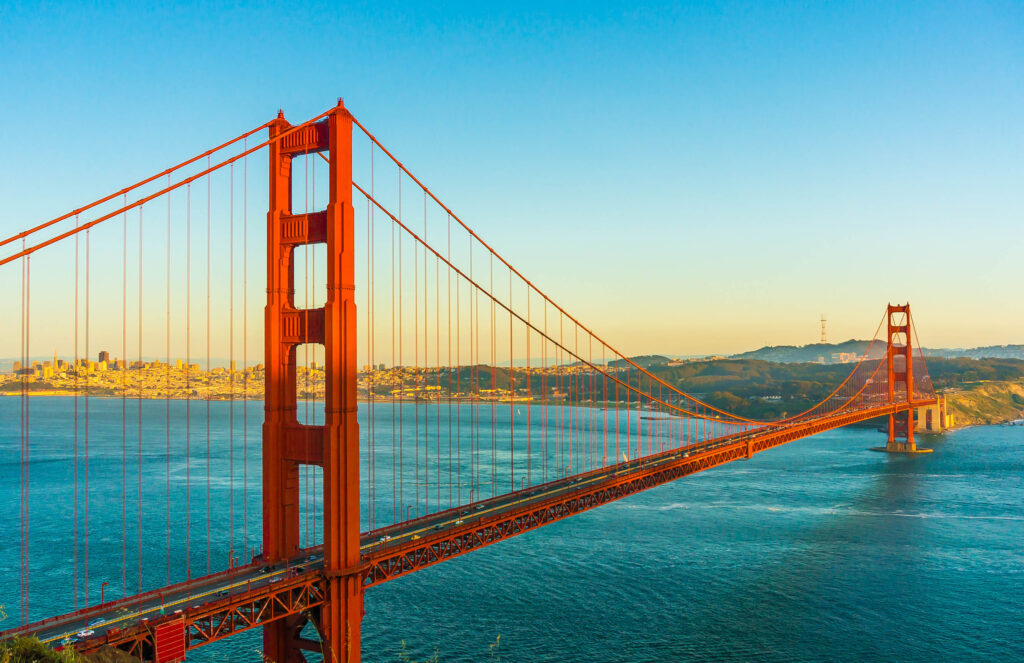 Carina knew her strengths, but she also knew she needed a strong hunter just like her. By sheer luck Carina came across a woman named Stacey Karpel, who fit the description perfectly. Karpel came from one of the big five executive search firms and now runs the client side of the business while Carina oversees all recruiting.
In 2011 Carina and Stacey went from one client and parlayed that into two, three then four, and now have over 18 active clients such as SunEdison, Solazyme, CertainTeed, PetersenDean, SunWize, Sunetric, SPG Solar, Suniva, Conergy, Real Goods Solar, and more. Since then, Carina and Stacey have hired seven employees and are relocating all staff to the Bay Area and opening their executive offices early 2014.
"It takes great dedication, a strong work ethic, and fortitude to start a business. Just how successful you will be depends on how much you want it. Carina advises other would-be entrepreneurs to think about all aspects of running a business; "Knowing how to lead your employees, market your business, run your books, and invest your revenues is vital. At first you are the CEO, COO, CFO, and Director of Marketing, Sales and Business Development; get ready for that. What you put into your business is what you will get out of it. Work smart and never give up on your dream and you can do anything you set your mind to. SCORE is such a valuable resource for anyone considering opening a business.
Carina recited a quote from LinkedIn co-founder Reid Hoffman who once said, "You are not a finished product. If you don't keep evolving, you start dying." "I fully agree with that statement" said Carina. "Stacey and I constantly brainstorm, analyzing and sizing up our competition and have successfully found innovative ways to increase our market share. Growth does not occur within your own comfort zone; continuing to learn and grow is vital to your success."
Carina will be featured in December's issue of THE SUIT magazine which provides in-depth analyses of successful corporate executives, business owners and professionals. Carina is being interviewed on the future of the labor market and what impact that will have on small business owners. Carina is an example of an entrepreneur who utilized SCORE, did her homework and is reaping the rewards of good old fashioned hard work.